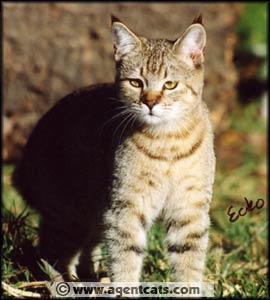 Legend is a beautiful girl with a wonderful, outgoing personality and an awesome, wild look. She is so much like her father, it's amazing. She loves to play tag, just like her father. In fact, she intimidated an Edison employee when she tagged his leg and ran. He said the "wild cat" attacked him and he wanted us to lock her up while he was there. Of course, Legend was only playing, and wouldn't hurt anyone.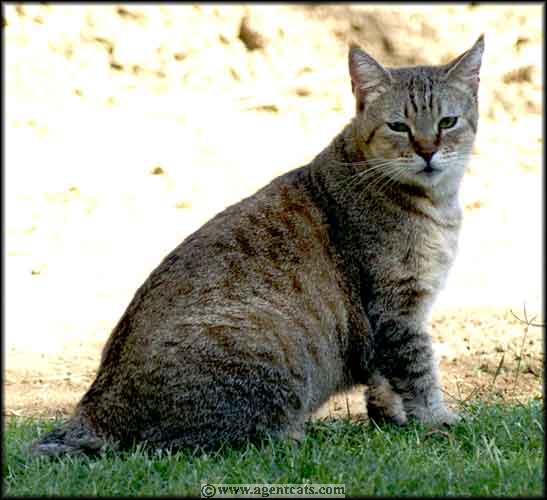 Don't be fooled by the photo to the right above, Legend is all muscle. She was due to have her litter within a few days here.
The photo to the left and below were taken October, 2010.
Legend likes to be called "bootiful girl" and knows when that term is used, it must mean her. To get your attention, she will announce she has a gift for you.
She also has a tendency to give love bites. They are only little nips, but with her looks, she has intimidated more than one person.