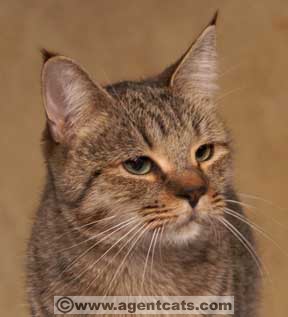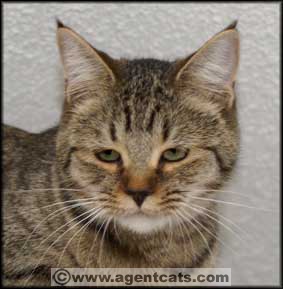 Champion
Special Agent Grand Canyon
This wild looking girl has been given the nickname Gherkin by those of us who love her. She is a girl in every action, so dainty and feminine. She doesn't talk much, but her looks speak volumes. She has major happy paws and purrs up a storm.
Gherkin has a stunning face, and a small, predatory looking eye. She has wonderful ear tufts, and a thick, wild looking coat. If she had a little longer tail, we would show her for a higher title, but she has outgrown her tail and it is a little too short to be competitive with the very strong competition in the Southwest.