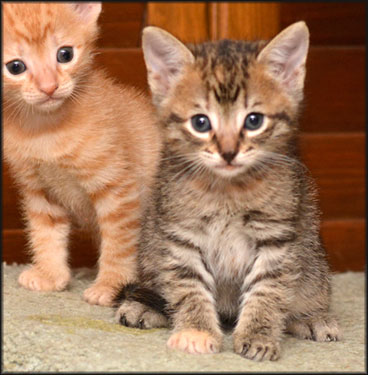 We have a few cats recued from a colony of abandoned and homeless cats. Please help us find permanent, loving homes for them!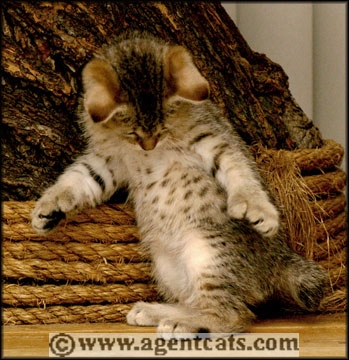 As a bonus, if you help us find a wonderful, loving, forever home for any of our rescues, you will be given the option of moving to the top of our waiting list.
We are not asking for any adoption fee for these babies, but any donation made on there behalf will go directly to spaying, neutering, feeding and medicating the other cats in the the colony where they started their journey.
They are spayed or neutered and ready to show you how much love they have!
Regional Winner Masquerade


Born approximately late April, 2012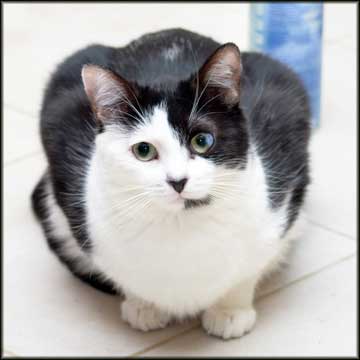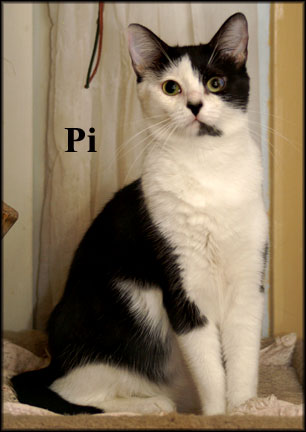 Pi was rescued with her sister and really relied on her to lead the way. Pi doesn't rely on her sis anymore, but she definitely enjoys the company of other kitties. She enjoys mothering and playing with the kittens. She likes to hold a quiet conversation while looking deeply into your eyes.
Pi had serious eye infections when we brought her home. In the photo on the left, you can see the rupture in her left eye (it looks like a blue spot in her eye). She is very health now.
Pi has been shown once and did very well, although she was quite nervous. She is very shy of strangers, and needs someone with patience, to let her adjust to a new family. Pi is spayed and ready for the perfect home.
---
---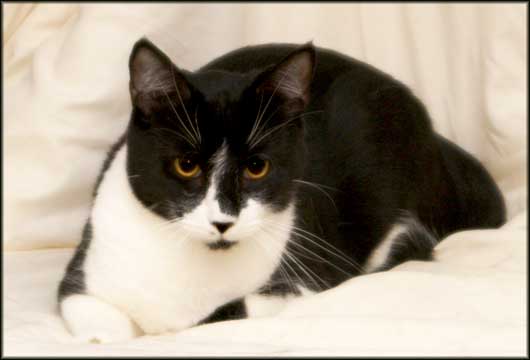 Regional Winner Secret Agent Black Op
Born Approximately May, 2011
AKA - Squeaky
Shown as a kitten and won a Regional Award
This boy is a healthy, playful young man. He's a big, black and white tuxedo with a "Squeaky" little meow.
Squeaky had befriended a couple of kittens from a litter struggling with flea anemia and upper respiratory disease. When we picked up his buddy to bring him home, Squeaky followed us, as if to say, "Where are you taking my friend?" We just couldn't leave him behind. And, Squeaky has turned into quite a bold lap cat.
He is already neutered and ready to go into a loving home with a soft lap.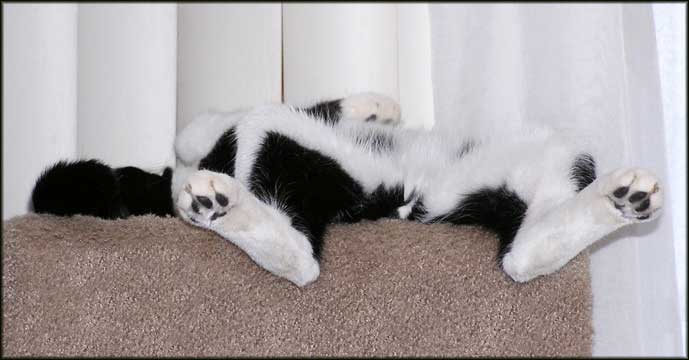 ---
JORDAN
Born approximately late August, 2011

We call this lovely girl "Jordan". She was found as a kitten in an abandoned truck. Calling for help, she was hungry and alone. We suspect that she was an only child and her mom stopped producing milk. She wasn't easy to bottle feed, but she got the hang of it and is now a big healthy, happy girl, though she still sounds like a kitten when she calls you. She is definitely a lap kitty, and very appreciative of being well cared for and loved. If you don't give her the attention she wants, she will coax you to pay more attention to her. She is quite the little lady, and just wants a warm lap and a gentle stroke.
---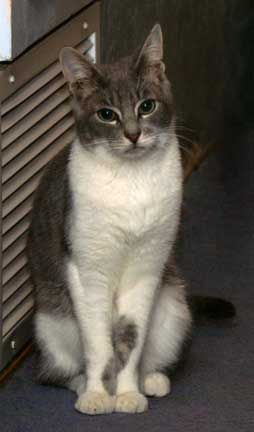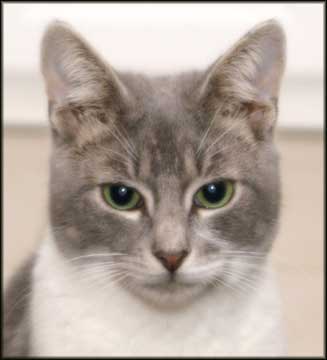 Our little angel

"Gabriel"
Born approximately early June, 2012

Gabriel is quiet and introspective. You truly wonder what he's thinking. He's a bit shy, and has trouble trusting completely, but who could blame him. He was found as a kitten suffering from flea anemia and looked like a bird or animal started to eat him. You would never know now. He is healthy and beautiful. What a precious soul he has. He loves to sleep touching you. And, he loves popcorn and laser pointers.

Gabriel is neutered and ready to spend some quiet, yet playful, quality time with someone special.