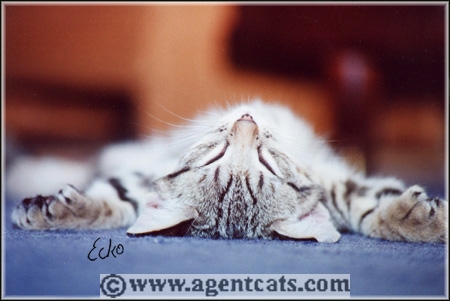 Ecko has won many awards with this photo of Saucy.
Tricia Peters is responsible for this shot of Sniper.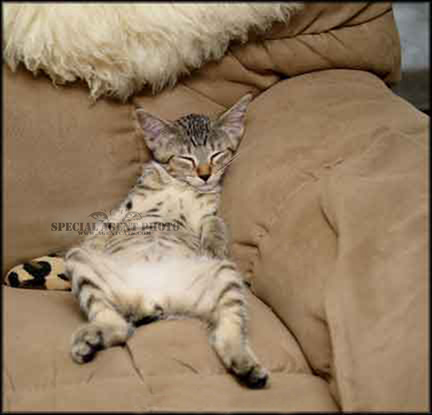 "These photo shoots are ssoooo exhausting!" says Special Agent Spiderman.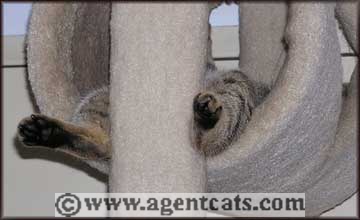 Iya lets it all hang out. Below, Tag arrives at the Agency. Tracker shows us the end of a long day.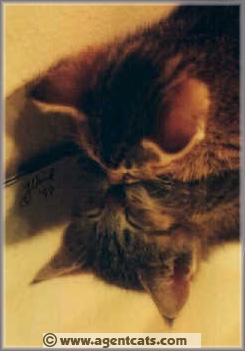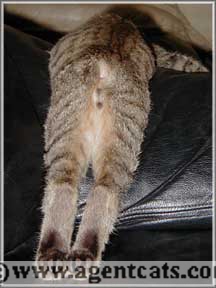 Below is a photo of The Kid with his buddy, Last Straw while she naps in Wind's lap. Below them is Special Agent Von Jobi, Special Agent Lexie Con when she was a kitten and Gunnie.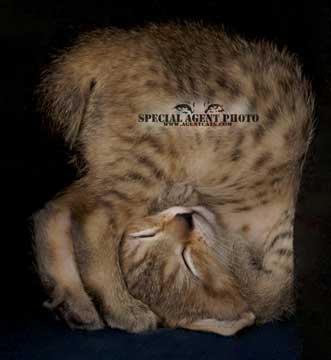 Spotacus always naps in interesting positions. Sniper naps with Li'l Stuffy below.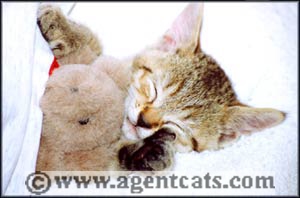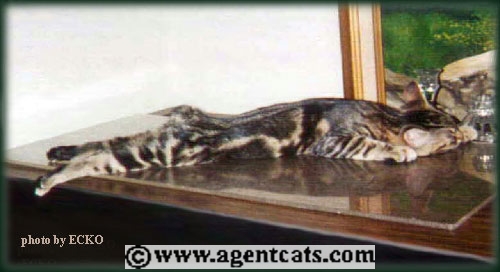 Chaz takes a break. Being a model is hard work. Below, Wind naps with a Pixie Bob kitten.