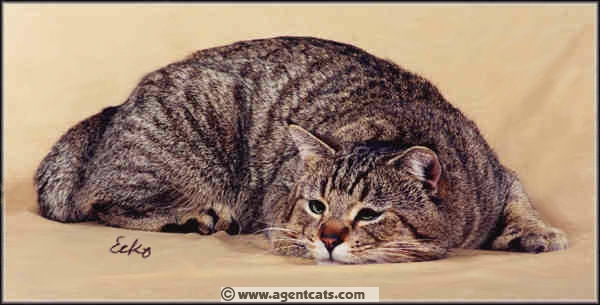 Supreme Grand Champion Blackfoot Agent Six (AKA Tag) refuses to stand.
This is his M.O.
We get an occasional hand or toy in the shot, as is the case to the right with Tag and Wind, and below with RW SGC Special Agent Reconnaissance and Ecko. Body up, tail down, eyes open, stay in focus, give me that mean, bobcat look, ...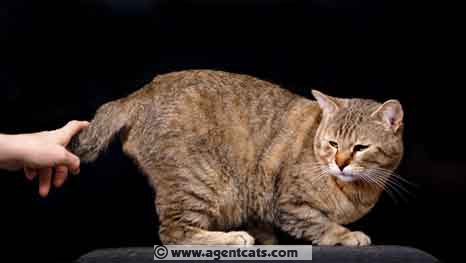 Below, Champion Special Agent Dangerous and Cunning (AKA Dac) supervises Wind from a "hands on" position. He is always willing to help.
This page is for those who think all of our pictures are perfect and easy. These are typical challenges of the Agent Coordinators trying to get the team on film. It is often a bit of a dance to get that perfect shot.
Shall we tango?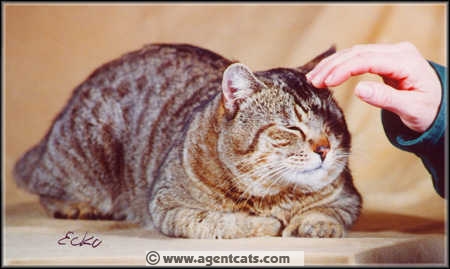 Sometimes it takes more than one person to attend all the needs of a superstar. Every hair in place (yeah, like that happens), position must be perfect and, of course, we must keep the subject happy.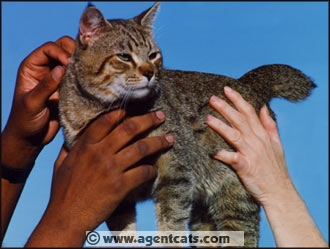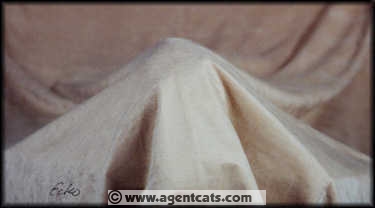 Civilian operative, Lucky Bear, going deep undercover.