FUTURE OF THE AGENCY
UPCOMING SHOW AND BREEDING AGENTS
PSALM 20:4-5
---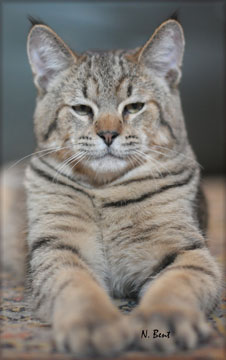 The Agency is proud and excited to announce the acquisition of civilian asset Farwest Baloo. We have long admired this boy and are very thankful to Nathalie Bent of Farwest Pixie Bobs for allowing us the privilege of welcoming this boy into our home and assigning him to our production team.
Team members such as RW SGC Special Agent Silencer and Special Agent Tiger Paws are looking forward to working closely with this handsome gentleman.
---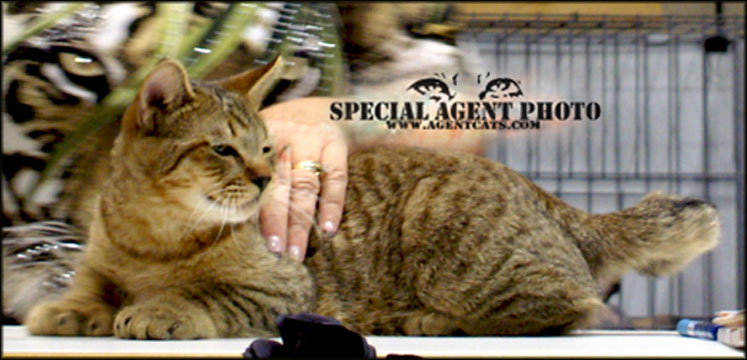 Regional Winner - Supreme Grand Champion Special Agent Thomas Magnum
This boy is very young, and we expected to have to wait to see him develop before he started to final, but he surprised us. Since his first show, he has done extremely well, moving up the standings and earning a Regional win as a kitten. He has learned to love the show ring, and rolled onto his back like his dad, LA SGC Special Agent Sniper Scout (see next section). Here, he actually dozed off in the judging cage, awaiting his turn. Judges are not only impressed with his looks, but also his personality. Like with his dad, judges joked about how relaxed he is.
We look forward to seeing the kittens he produces!
---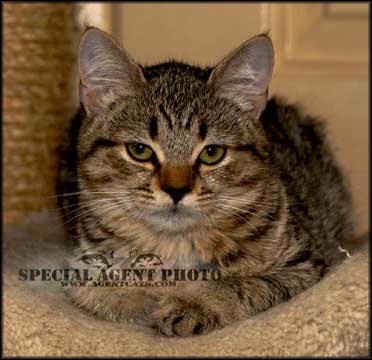 We have a couple of girls you might see in the show ring on and off. Pictured here is one of them we call Mystery, but her registered name is Special Agent Canyon Sniper. Secret Agent Canyon and RW SGC Special Agent Sniper are her granddads.
---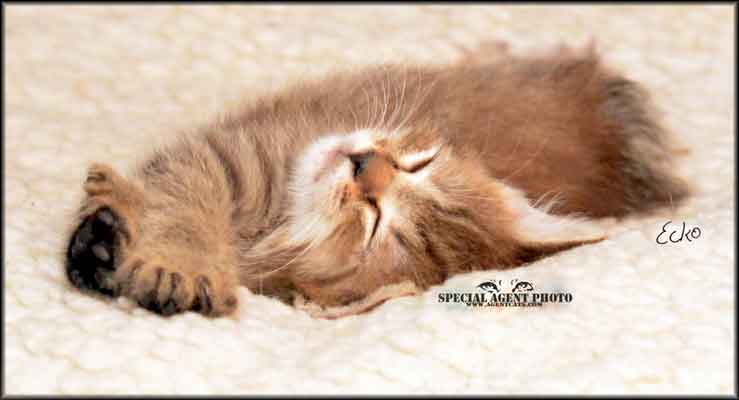 Here is a little girl we call Shadow. She is just a baby now, but we have high hopes for her. If her tail proves to be long enough, we plan on showing her.
She is very sweet and lovely, and will be used in our breeding program even if she isn't shown.
---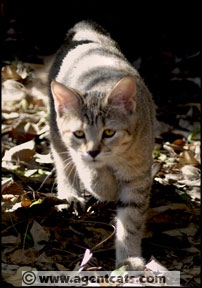 Supreme Grand Champion
Special Agent Silencer
Red Bull's sister has joined our production team as well. She looks a lot like Red Bull, but her tail is almost too short to show. She is very large, like her brother.
We had hopes for Pixie Kittens due back to us from other breeders. Unfortunately, it looks like these promises will not be honored. We were owed 2 kittens back each from:
Jo Hutchison Stickney, MojosCathouse - Maranda Hull, Redriverbobis. We were hoping for a cash settlement, but it seems that is moot too.