April 4, 1983 - January 1, 2009
IN MOST LOVING MEMORY
Here is My Agape' Gift at three years old. "Agape" is a word meaning God's true, deep and sincere love. From the moment he was born, we felt God had given him to us. He was stunning. And, he had a wonderful personality to match. He enjoyed being used to teach youngsters to ride, and he really loved kids.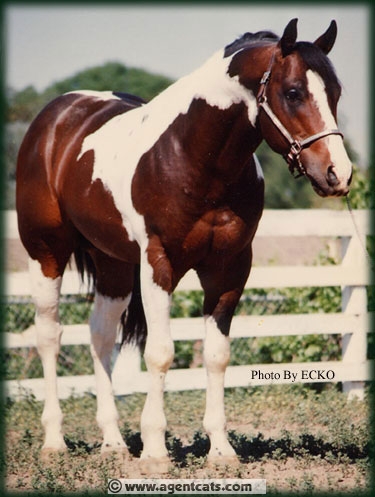 We call him Cody. When he was 2 years old, he had an injury which would have killed most horses. But, he isn't most horses. He bounced back to not only be able to walk freely, but to be shown as well. The scar tissue ended his halter horse career, but he was quite successful as a performance horse and was ridden on the trails until his sudden passing on January 1, 2009.
Everyone who knew him will truly miss him. We celebrate his memory to ease our broken hearts, but we still miss him every single day. We will see you again, our beloved friend.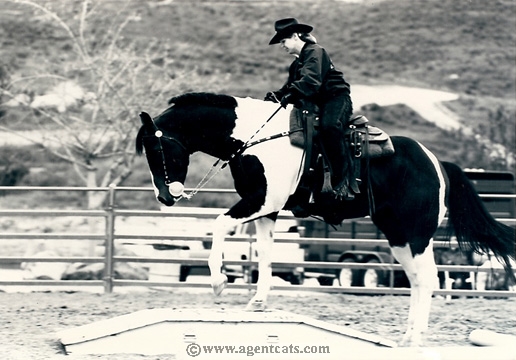 Here is Wind on Cody playing in the LA River, and in a trail class (above, left), which they easily won. She is winning a western class, below right, on Major Purchase, AKA Babe. Babe was loaded with athletic ability, and the horse Ecko rode 3-day events on when training for the Olympics.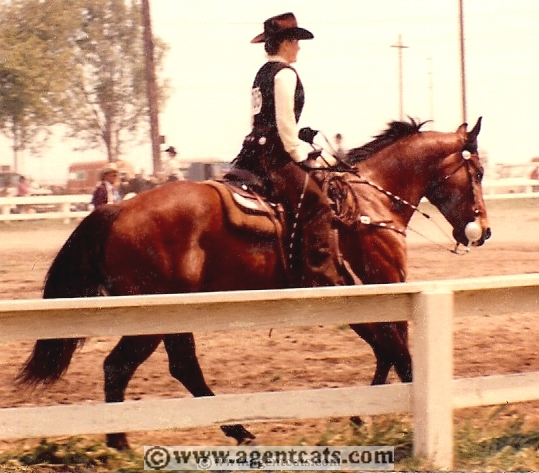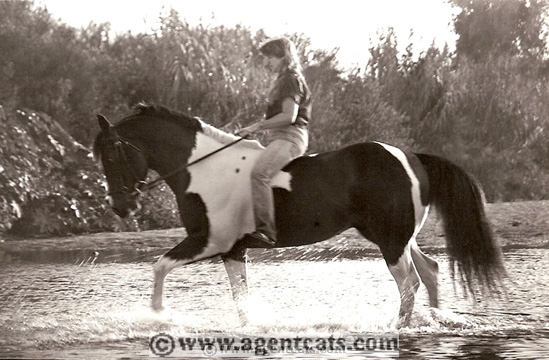 Below, Ecko is riding Cody. The center photo is Ecko on Special Edition, AKA Gabby, Cody's mom.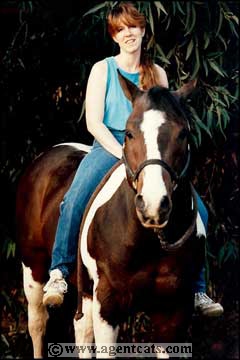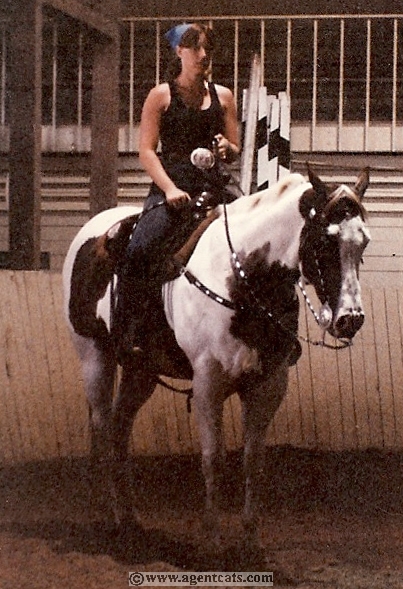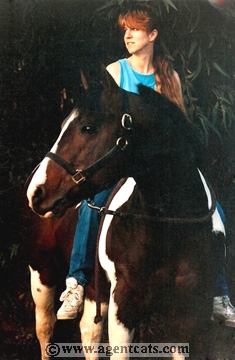 Below are Rusty Barrel, AKA KiKi (Overo APHA), and Pitty Pat Reflection, AKA Paki (Chestnut AQHA).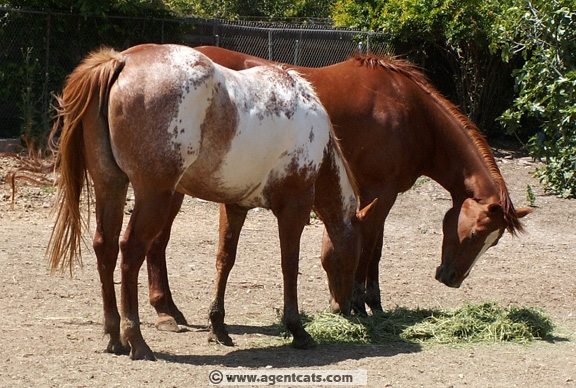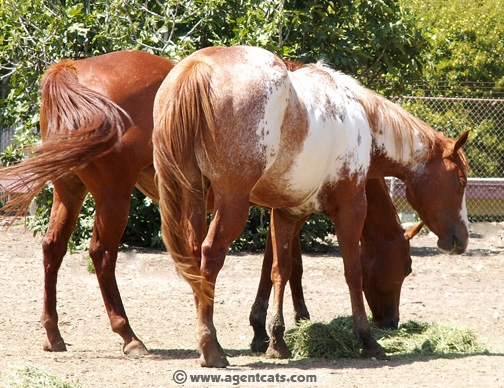 ---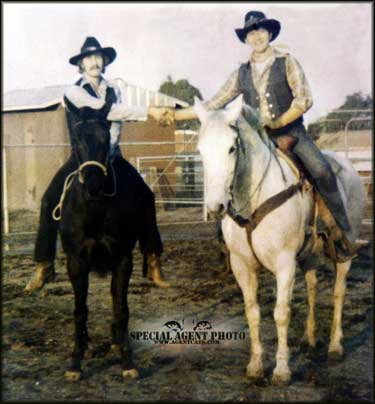 Here is an old shot of our brother, Bill (left), and one of his stuntman friends, Steve.
Steve is on Star, our first horse. She was the very best and had a heart of gold. Bill in on Silly, Star's adopted daughter. Horses don't generally adopt babies, but Star lost her first baby, and just wanted to be a mom. Silly needed a mom, and bonded immediately with Star. Silly lived to nearly 40 years old. I know they are both waiting at the rainbow bridge for us. We miss them so.