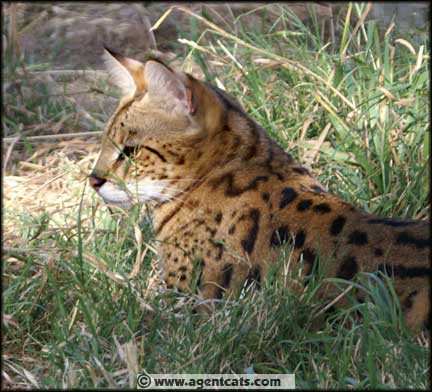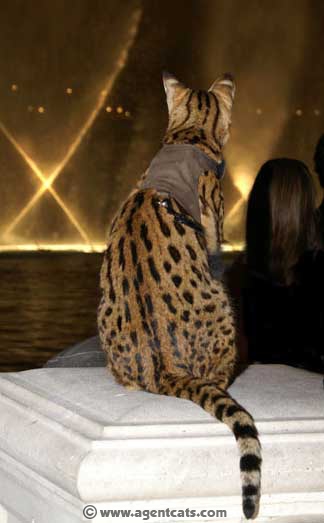 Lady Merryn
Third Generation
This girl is considered by many, judges and non-judges alike, to be the best third generation Savannah alive. Her personality probably adds to that high praise. She is extremely people friendly. The judging stand has always been one of her favorite thrones. She loves walks and being admired by anyone and everyone. And she loves the water show on the strip in Las Vegas! What could be better than a crowd and water show?
Merryn is a huge girl, standing 17 inches at the shoulder, and she weighs a solid 18 pounds. She is tall, and leggy with beautiful spotting and great ocelli (thumbprints) on the back of her ears. There is no doubt that she is special in every way.
Merryn is producing huge and awesome kittens. They still look very exotic but exhibit a domestic, lovable and more settled personality. They take after mom in most areas, even enjoying shopping trips.