Also
The Master's Gallery
of Fine Paint Horses & Art
Welcome to
THE AGENCY
For the Special Assignment in Your Life
PSALM 91:2
---
Special Agent Pixie Bobs is a TICA (The International Cat Association) registered cattery and is proud to be a TICA registered Voluntary Responsible Breeder. Ecko is also a member of the Pixie Bob breed committee.
At the Agency, our agents are carefully prepared for action with the guidance and supervision of Agent Coordinators, feline, canine and parrot trainers as well as a variety of non-commissioned agents. They are even exposed to the more exotic, such as miniature horses and guide dog puppies in training. They are thoroughly trained in many specialties, including, but not limited to, laptop, covert operations, reconnaissance, riot control and under-comforter, ah, we mean under cover operations. They are very diplomatic and can infiltrate even the toughest hearts.
Since our agents are not in cages, they are at liberty to utilize the entire house, such as couches, chairs, computers, beds, lounging bodies, running bodies, and other assorted obstacles as their training ground. OUR GOAL is simple -- to breed the perfect Pixie Bob, with great looks and an awesome, best of all worlds personality. However, we will not compromise our breeding ethics to achieve this. They should be happy, healthy, lovable cats and kittens first. We have been blessed with great looks!
Below, Dac, expresses his musical talents. He's also a great drummer.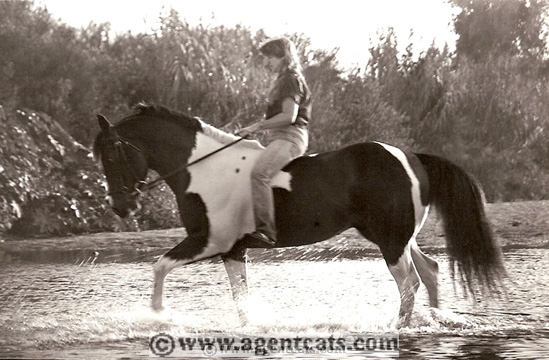 The Agency is primarily run by blood sisters, Wind and Ecko. God comes first in this home, and we have both worked at Christian organizations, from our local church, to the huge, multi-media organization, Focus on the Family. We have been members in the volunteer sheriff's posse, 4H, and Equestrian Trails Incorporated. We have taught mentally and emotionally challenged individuals to ride horses and have spent considerable time in places such as adult day care centers, with our animals for therapy. We have raised and trained guide dog puppies for Guide dogs of America.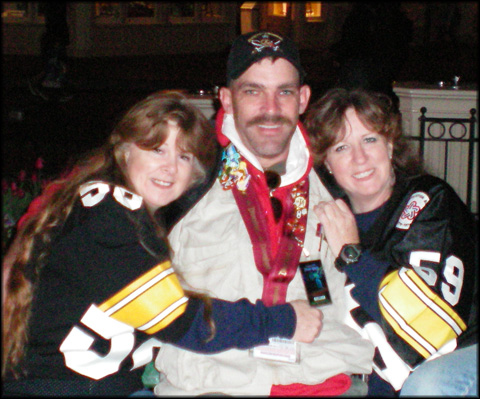 Both love sports, especially football (Go, Steelers!), and music, and have competed in everything from horse, dog and cat shows to judging competitions, baseball, academic, art and writing competitions. We feel blessed everyday to live in this beautiful country, with the freedom, friends and home that we have. Above we are with Agent George, below Agent Terri. At the top is Wind with Cody.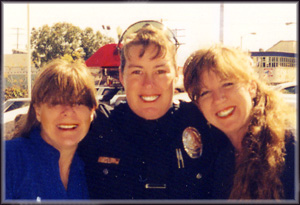 Wind is the primary Agent Coordinator. She handles most of the paperwork and you will see her on assignment in foreign lands. Her primary job is training horses (she usually gets the hopeless "killers") and giving horseback riding lessons. She was given her nickname by Ecko. Ecko was competing in a national competition with her horse, and during the gratuitous part of her competition, she dedicated the song, Wind Beneath My Wings, to Wind. Thus, the nickname. Wind was a counselor and physical education teacher at a Christian school. She is an award winning artist and photographer, and writes as a hobby. See her artwork and custom logos by going to the ARTWORK page. She also went to school to be a veterinary technician.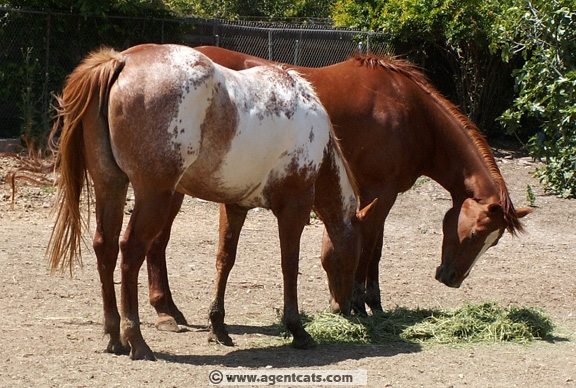 Ecko is Clandestine Operations. She is quite an accomplished equestrian and was actually accepted to go east to train with Olympic team members. She entered college with honors, but left to pursue her Olympic dream. She was given her nickname by their mom (who was only the best Mom God ever created). Mom had cancer, and when she was coming out of surgery, her throat collapsed and she was saved by an emergency tracheotomy. With her voice reduced to a whisper, and Dad and Wind hard of hearing, Ecko was the only one who could hear her. So, Mom called her, "My little Echo." Ecko is responsible for the books, taxes, photographs and web site. She holds down a governmental job. She is also an award winning photographer and artist.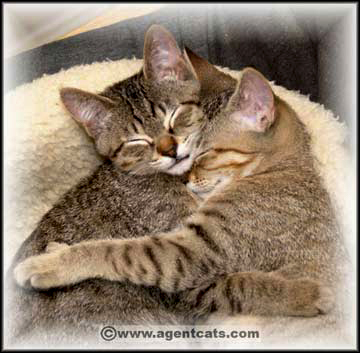 We have some gorgeous cats from the original Northwest lines, as well as some excellent outcross lines to reduce the risk of health problems associated with breeding too tightly. We have had excellent results. We have Bluelist eligible cats, and have been invited to join F.T.L.O.P. and the International Pixie Bob Association.
We are also proud participants of the Who's Your Daddy? Cat parentage DNA testing program, insuring integrity in cat breeding.
When you successfully obtain an agent, you become part of the Agency's family. Our commitment is lifelong. We hope to be kept updated on all assigned agents and love getting photos. We also remain available if our assistance is needed in any way.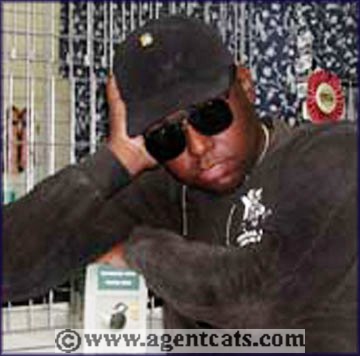 Agents are consigned for indoor assignments only, and they cannot be housed in cages or runs. Our desire is for them to become an important part of your family. Though is appears that our Agents are loose outdoors in many of our photos, they are always secured in our home or recreational enclosures accessible via windows. They are never allowed to run loose.
Relocation Transportation (AKA shipping)-When possible, Agents are hand delivered. It is stressful enough to be re-assigned, let alone traveling alone as cargo. We try to protect our Agents from enduring that torture. It isn't always possible, so when shipping is necessary, Agents travel Counter to Counter. If you want to cut costs at the expense of the Agent's comfort, please seek another breeder. We only want the best homes who will spare nothing for their new Agent.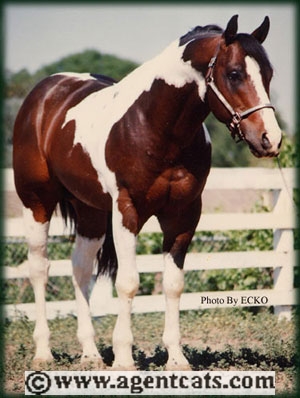 Our animals are our friends and family. They deserve a wonderful life where they will be worshiped. We owned our first horse until she finally succumbed to cancer at age 33, and her daughter who was born April 15, 1970 almost lived 40 years. Our stallion, born in 1983, was supposed to be euthanized in 1985 after a devastating injury, but he was happy and healthy and still making babies right up until the time a stroke stole him from us. So you see, our family is not disposable.
This is My Agape' Gift, AKA Cody, when he was 3 years old.
Below is a piece of artwork by Wind. Her passion for animals comes out in the details, down to the veins in the ear and neck and the wrinkle of the lip.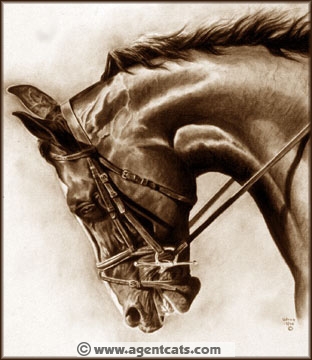 Always willing to help, we are proud to mentor other breeders and share our knowledge. We have spent many an hour, at all hours, giving advice or offering comfort and moral support. How can we say no if we can help?
MORE ABOUT THE AGENCY:
PHOTOGRAPHY