SPECIAL AGENT PIXIE BOB TRAINEES AWAITING ASSIGNMENT:
We have a few female kittens available at this time. If you are interested in these or future kittens, please email us to be considered for our waiting list or these girls.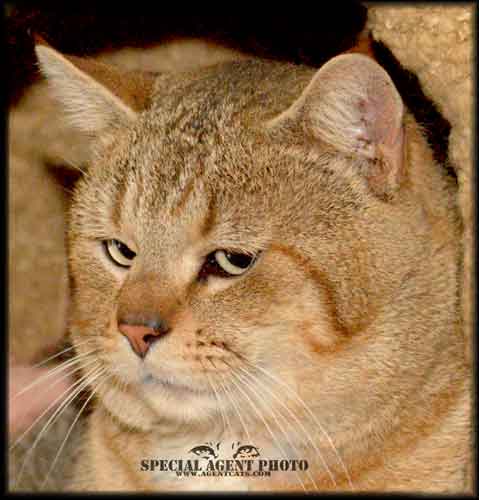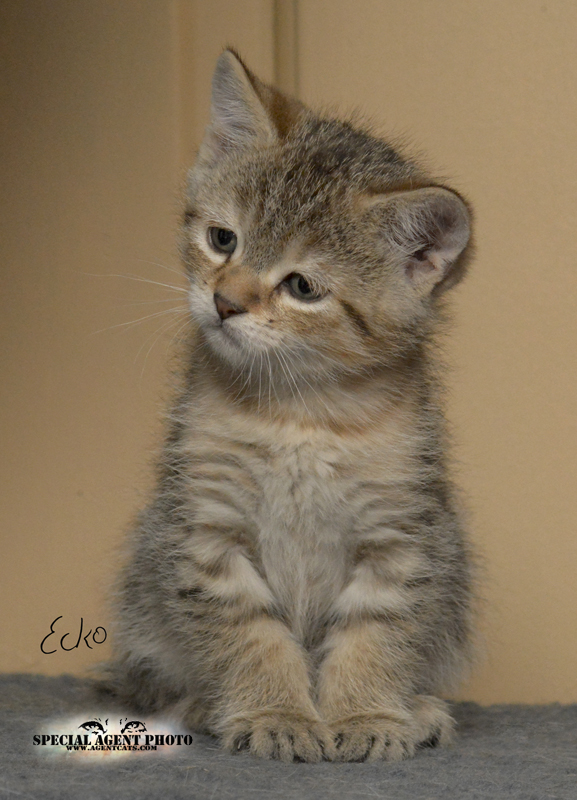 Special Agent Sniper Six (left) and Special Agent Donnybrook (right).

Our Production department is working hard to provide future Agent Trainees.
---
Supreme Grand Champion Special Agent Espionage (left) and Champion Special Agent Shield (right)
This pair had a beautiful litter, and has two beautiful polydactyl girls available now.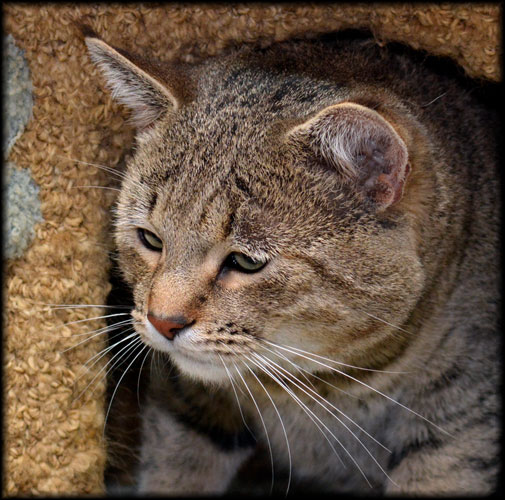 Our litters sell extremely fast, so if you are interested in a kitten, please email us to be placed on our waiting list. Our waiting list is the first to be contacted by us when we have a litter. We will only post kittens here if they are not sold.
---
If you want to move to the top of our waiting list, help us find wonderful, loving, forever homes for one of our very cute and lovable rescues.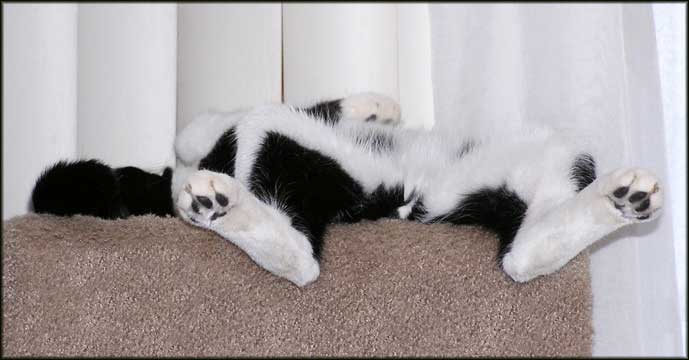 They are NOT Pixie Bobs or Savannahs, but rescued from a colony of abandoned, orphaned and homeless cats. They have been socialized, are extremely lovable, and will make great pets. Contact us for more info.
---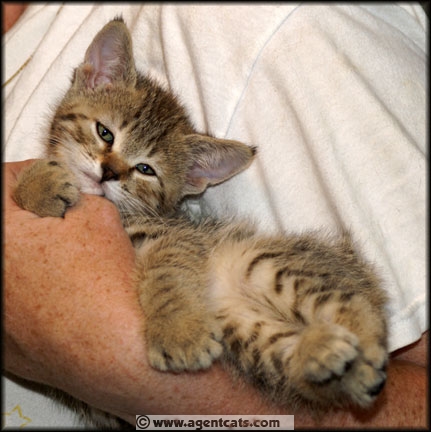 Our kittens are social when they leave our home, but, once they leave our home, the development of their personality is totally influenced by you and your home environment. Pixie Bobs are very intelligent and tend to grow into adults who fit well in the environment they live in daily.