Camelottaspots Lady Merryn at 3 months
Third Generation Girl.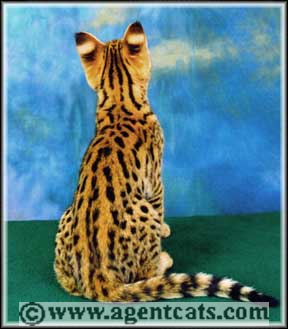 A Special Agent Kitten is a small package of explosives wrapped in a warm cloak of love. They have one mission: To infiltrate and capture your heart. They are the BEST!

Merryn (a third generation girl) and Sira (forth generation boy) have already received their orders and are NOT available.
Special Agent Sira Knight at 6 weeks
Forth Generation Boy.